Argentine Wine & Empanada Drop-In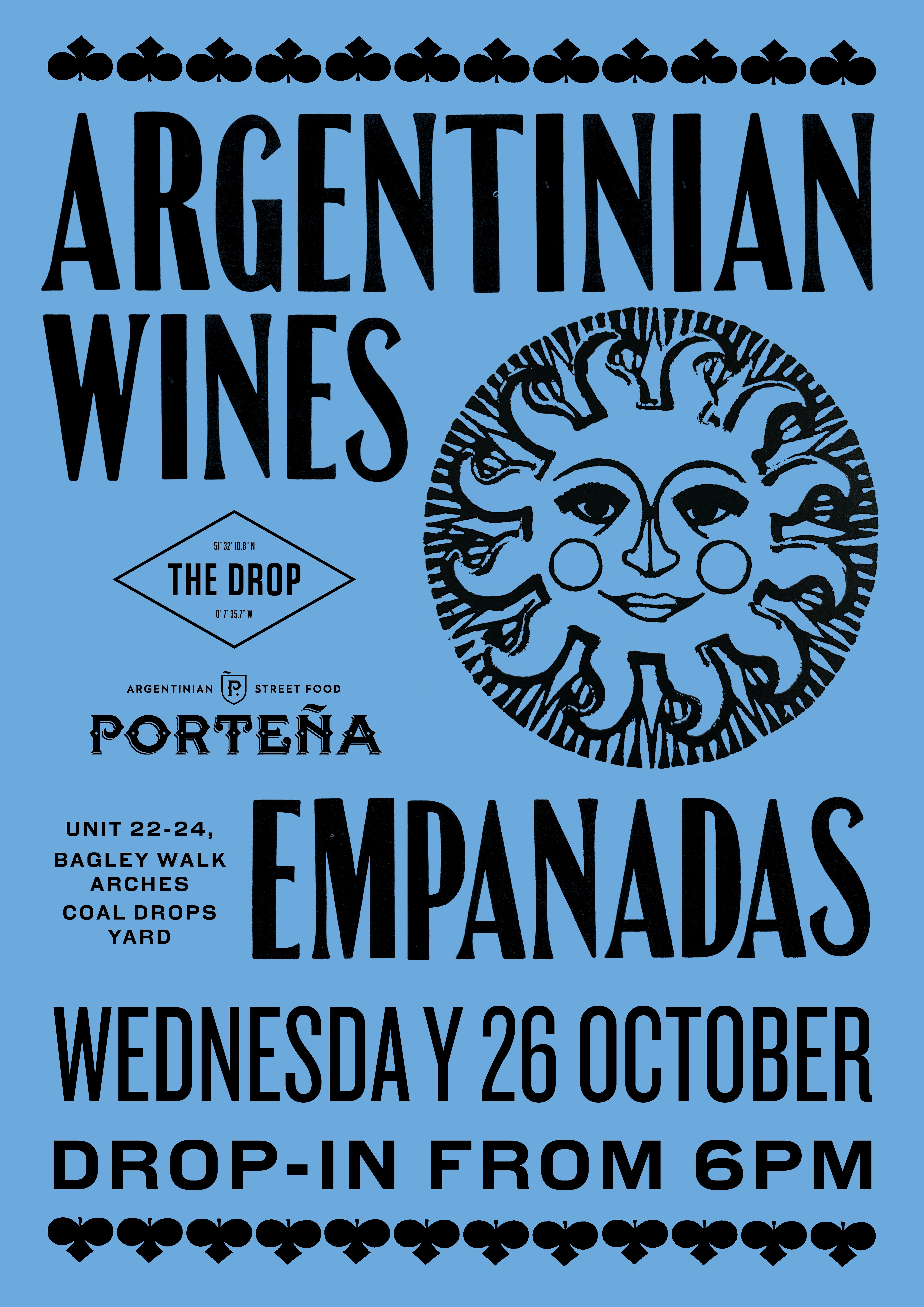 26.10.2022
Argentine Wine & Empanada Drop-In
On 26th October, The Drop will host an evening of Argentine wine and empanadas, the latest in its 'Drop-In' series. The Drop has partnered with Borough Market favourite, Porteña, and will serve a selection of their typical Argentine empanadas as a matching food offering for the event.
The Drop-In series focuses on a certain wine region or style of wine, with a special dish served on the night to match. The Drop's events are intended to be a genuinely accessible, delicious and sociable way to discover new wines and develop your palate. The Drop team will be on hand to engage with guests about the wines, but there is no commitment to do anything more than try whatever you want to.
To join the Argentine Wine & Empanada night, simply turn up to The Drop in Coal Drops Yard from 6pm on Wednesday 26th October.
Back to notes